Main content starts here.
The Chutoen area, which features traditional Japanese original landscapes, has few ups and downs, so is recommended for beginner cyclists. It is possible to rent bicycles at five stations on the Tenhama Line, such as Enshumori Station, so visitors can enjoy traveling by bicycle and railway.
Attractive features of areas 01
Stress-free cycling on gently sloped hills throughout the area
The topography of the Chutoen area, which has gentle undulations along the way from the mountains to the ocean, is just right for slow-style cycling. It is possible to visit tea plantations on the expansive Makinohara Plateau and semi-natural rural landscapes in a relaxed manner, and pedaling is easy on the cycling roads along levees.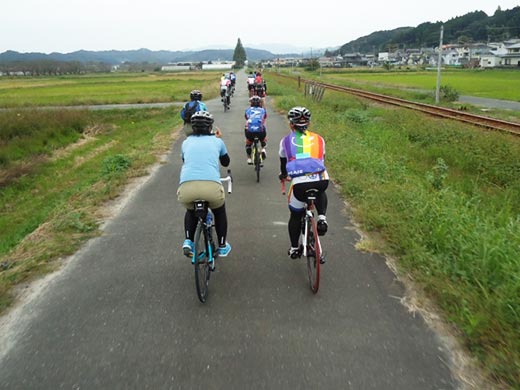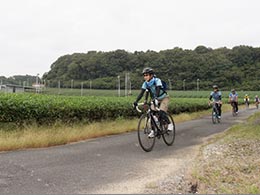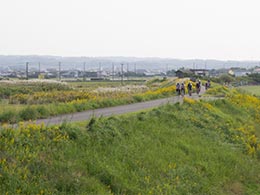 Attractive features of areas 02
History and tradition at castle town Kakegawa and "little Kyoto of Enshu" Morimachi
This area features many shrines, temples, and so on, including Kakegawa Castle, which is considered to be a famous castle of Tokai, Hattasan Sonei Temple where the local specialty is "amulet dumplings," and lovers' shrine Okuni Jinja. Other must-sees include the protective charms specifically for bicycles at Amenomiya Shrine, and Shiosai Bridge, which is considered to be a cyclist landmark.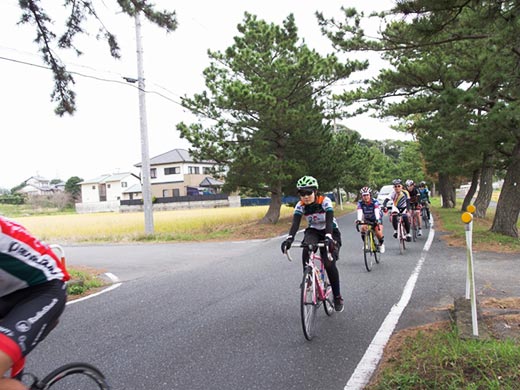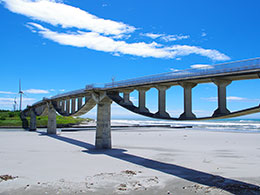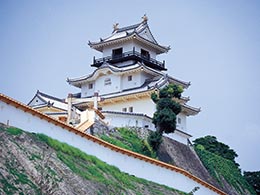 Attractive features of areas 03
Fun tour of cultural-property station buildings of the Tenryu Hamanako Railroad
The Tenryu Hamanako Railroad, which connects Kakegawa Station in the east with Shinjohara Station in the west, has 36 registered tangible cultural properties along its rail lines. There are many impressive and valuable railway properties from the Showa era here, including a turntable for changing the direction of railway cars, wooden station buildings and platforms, and bridges.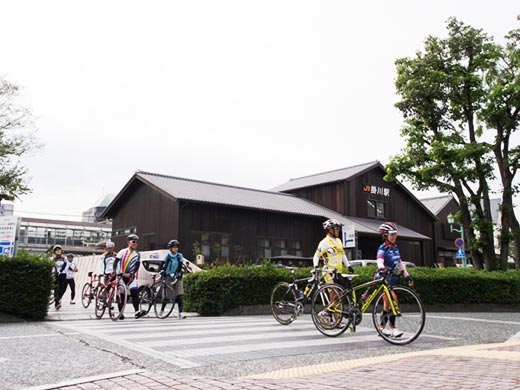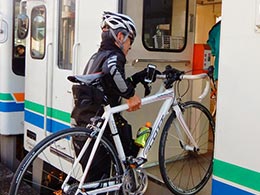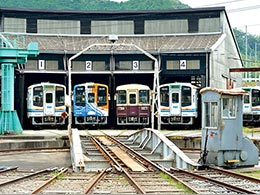 THE OTHER RECOMMENDED AREAS
Take a look at the attractive features of other areas